INFRASTRUCTURE AND R&D
"Innovation is the heart of our company!" We are focused on processing a diverse range of Technical and a whole range of formulations such as SC, SE, ZC, WG, MEC, etc. Our manufacturing units are well-thought-out, strategically spread across multiple locations. Each manufacturing unit by Best Agrolife Ltd. is well-optimized for operations and logistics
For Best Agrolife Ltd., Farmers remain the core our research. We are working round the clock to uplift the state of farmers across the globe. We aim to assure that every farmer makes the best of each acre. To bring the latest Agro-solutions to the doorstep of farmers, Best Agrolife Ltd. screens and identify the ideal molecules which act as productivity booster and helps the farmers to increase their income.
90%share of speciality molecules
460+ Formulation Licenses
115+ Licenses for Manufacturing Technicals
One of India's mostComprehensive Portfolio
Highly backwards-integrated Manufacturing Plants
State-of-the-art R&D centres
NABL CERTIFIED
ISO CERTIFIED LABS
Each facility is supported with the dedicated R&D facility equipped with infrastructure to synthesis new products and develop innovative processes. We aim to maximize our capacity, upgrade our skills and introduce new technology to achieve product and process excellence.
Key Strengths
We have put real-time growing crop protection needs of the farmers' community as the core of our research.
We can develop a product from gram to MT level as per our stake holder requirements.
We are working with highly-qualified, experienced and dedicated team eager to bring the solutions which are implementable from lab to plant scale.
We are well-equipped with world-class machinery, state-of-the-art R&D facilities for ongoing research, production of niche/high-quality products, and packaging, all at par with global standards.
We have implemented EHS, Sustainable Development, Zero Waste Discharge, and Make in India as part of our core value system and rest for the environment, thrust towards GMP having Zero waste commitments
We promote the development of products that are not only innovative but safer in formulations and inhibit a safe, environment-friendly approach.
MANUFACTURING UNIT AT GAJRAULA, U.P
Plant Capacity- 7000+ TPA
Area - 14 acres
Warehouse - 25000 sq. ft.
Scope of future expansion - 1,00,000 sq. ft. Land
R&D Centre - In-house laboratory, NABL Accredited with 100% quality compliance
Quality Compliance - As per ISO 9001:2017
No. of Products- 20 (Active Ingredients), 6 (Intermediates)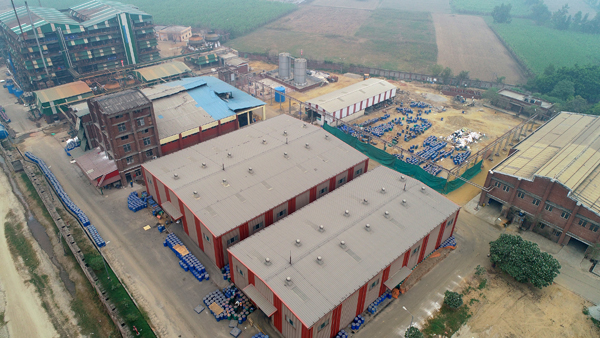 Located close to New Delhi, our plant at Gajraula, U.P, is spread across 14 acres with ample room for future expansion. The unit is NABL accredited and follows strict quality compliance. With highly skilled labour, world-class technology and equipment like Glass Lined equipment (6.3 KL to 25 KL Capacity), SS Reactors (5 KL to 15 KL), ANF, Driers (RVD/FBD), Hydrogenator, Utility features like Chilling Plant (6 OC), Brine Plant (-15 OC & -25 OC), Boiler (3T & 2T), Nitrogen, Air Compressors and many more, we are ready to deliver high-quality products to the industry. Our R&D team is undertaking field-level research studies across the country in different agro-climatic zones for evaluating the use of new products and process development.
MANUFACTURING UNIT AT JAMMU, J&K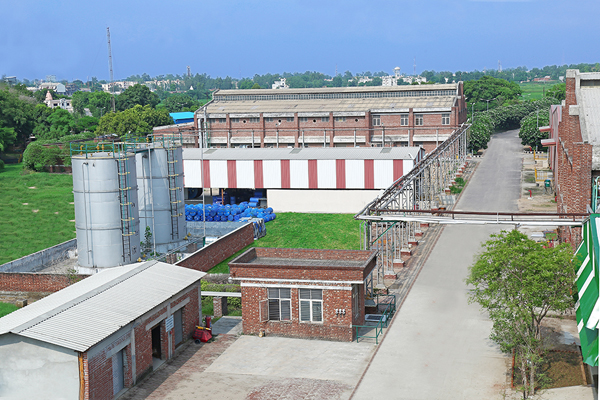 Plant Capacity - 15440 TPA
Area - 81,600 sq. ft.
Warehouse - 11850 sq. ft.
Scope of Future Expansion - Possible expansion of Laboratory and Plant
R&D Centre - NABL Certified Lab
Quality Compliance - As per ISO 9001:2015
No. of Products - 300 Product formulation
Established in 2006, our plant at Jammu, J&K, is spread across an area of 81,600 sq. ft. with possible future expansion. The unit is NABL accredited and follows high-quality compliance. With high-end technology and types of equipment like HPLC, GLC, UV Visible Spectrophotometer, Particle Size Analyser, etc. The team remains dedicated to delivering high-quality and well-formulated products to the industry. The in-house R&D team is well-trained to understand our client requirements and offer tailor-made solutions.
FORMULATION, RESEARCH & DEVELOPMENT CENTER AT GREATER NOIDA
Our advanced research centre at Greater Noida, Uttar Pradesh, is spread across a vast area. Best Agrolife Ltd. Research centre is well-equipped with modern analytical instruments and a dedicated team of experts supporting our work. We aim to invent better products and drive our product expansion in the Indian and global markets. Driven by the vision of strengthening our presence in international markets, we aim to develop advanced synthetic intermediates, formulations, and technical products that require safe handling, complex engineering, and chemistry cost-effectively.